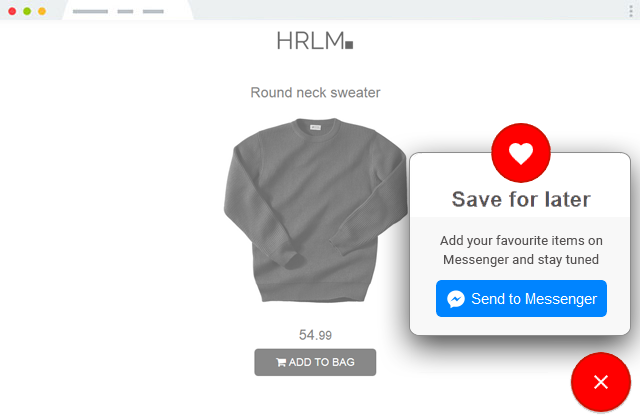 Onsite Interaction
Let your users expressly tell you which items they are willing to buy in a later stage.
Apprz make it easy to grow your Messenger audience by providing a complete set of tools to grow your user base.
Customised to fit on your website, it's feel like our service has always been there.
Intuitive
User friendly
Available on any devices
User Opt-in
Apprz makes your customers subscription frictionless and very easy to grow your Facebook Messenger opt-in audience.
No more user account creation
One click opt-in
Opt-in upon Facebook T&C's
In-App Facebook Messenger
---
Organic Price Drop Notification
Running a sale on a saved item?
Notify your dormant yet highly qualified customers.
Live price update
Personalised notification
Dynamic discount tag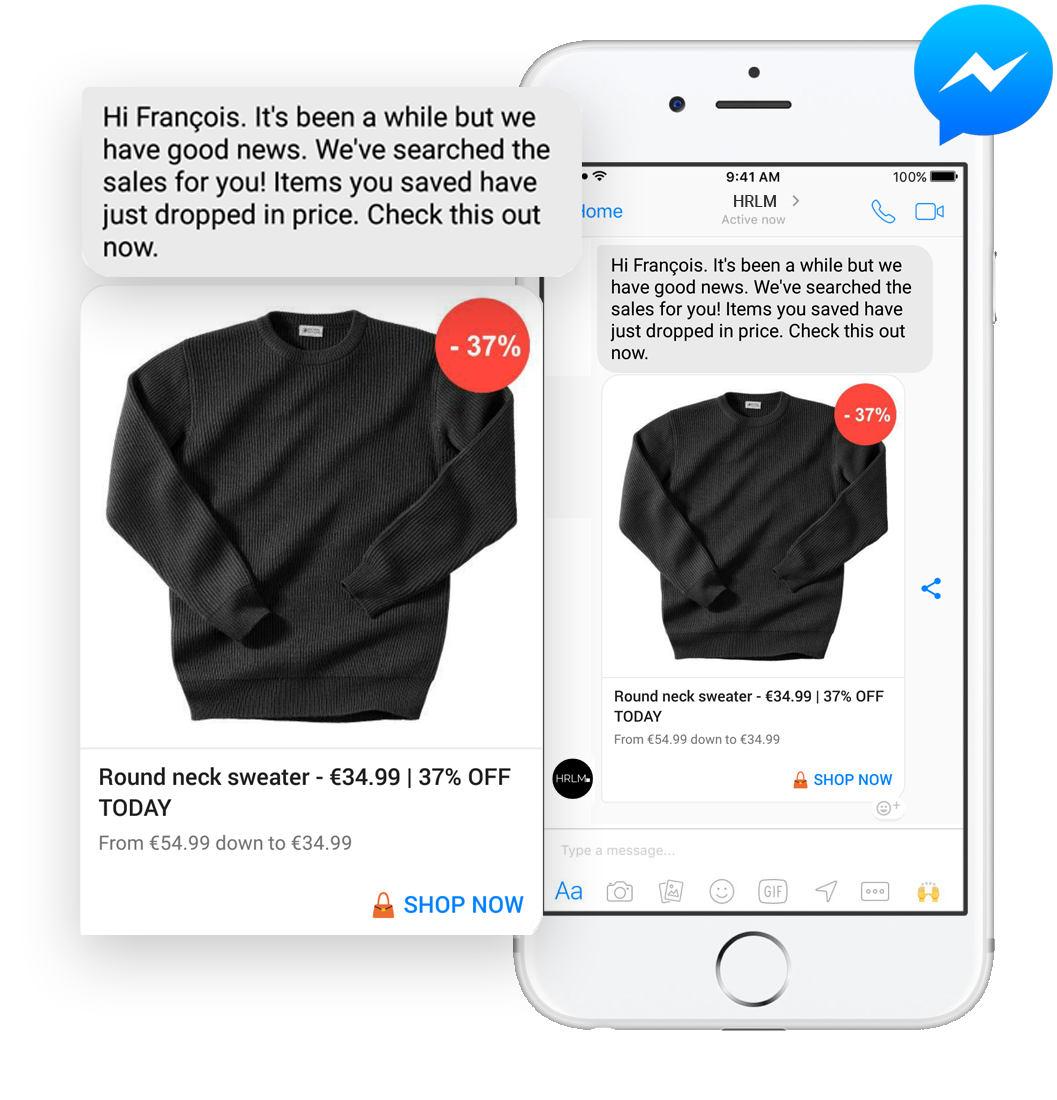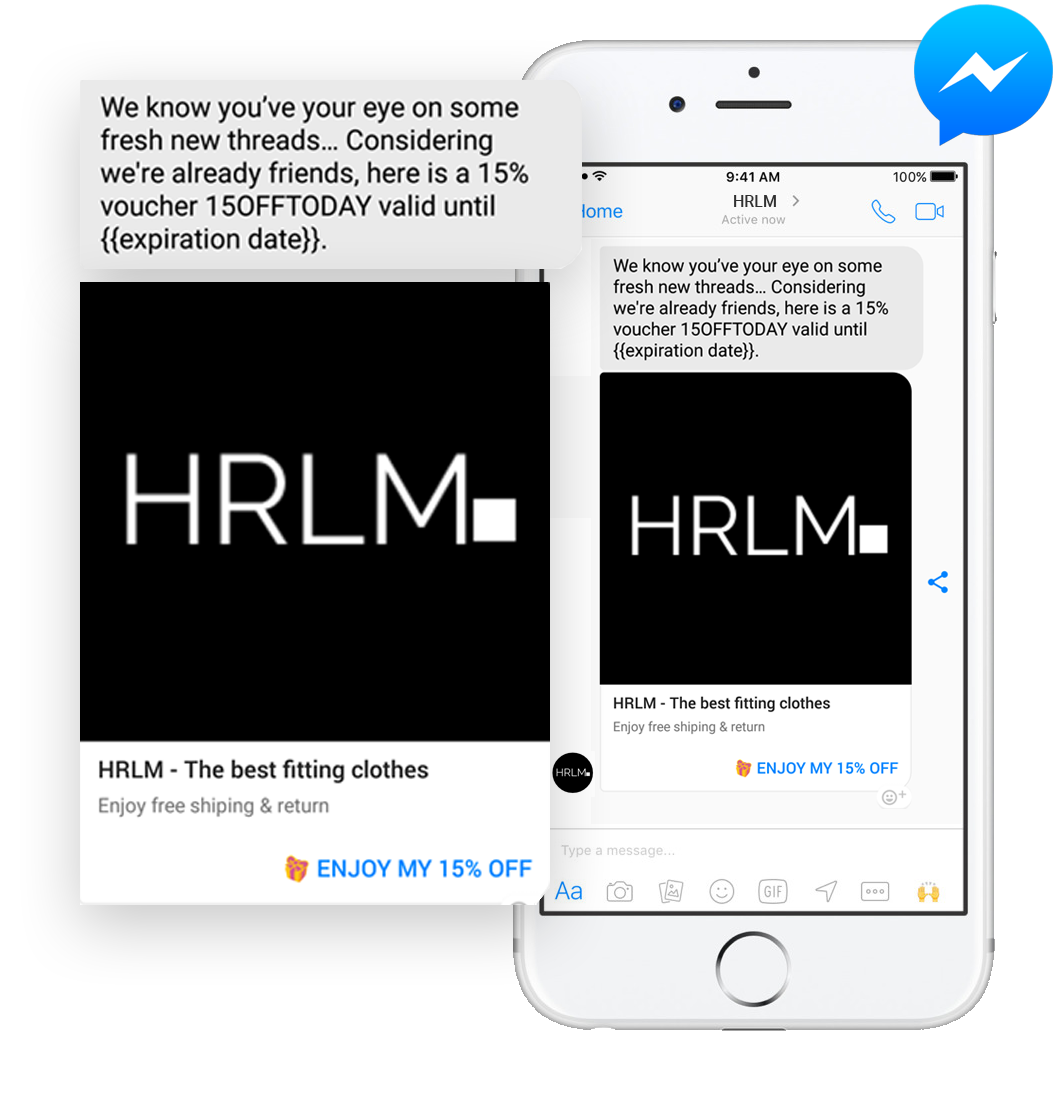 Artificial Price Drop Notification
Looking for even more sales?
Give customers that extra nudge to complete their order.
Easily add a discount coupon code and keep control of your margin.
Dynamic voucher code
Dynamic expiration date
Dynamic discount rate
Limited or Back in Stock Notification
Gain powerful insights into the future demand of your visitors and turn today's limited in stock items into future incremental revenues.
Your shoppers can also subscribe to receive a notification when their saved item is back-in-stock.
Back in stock reminders
Real stock updates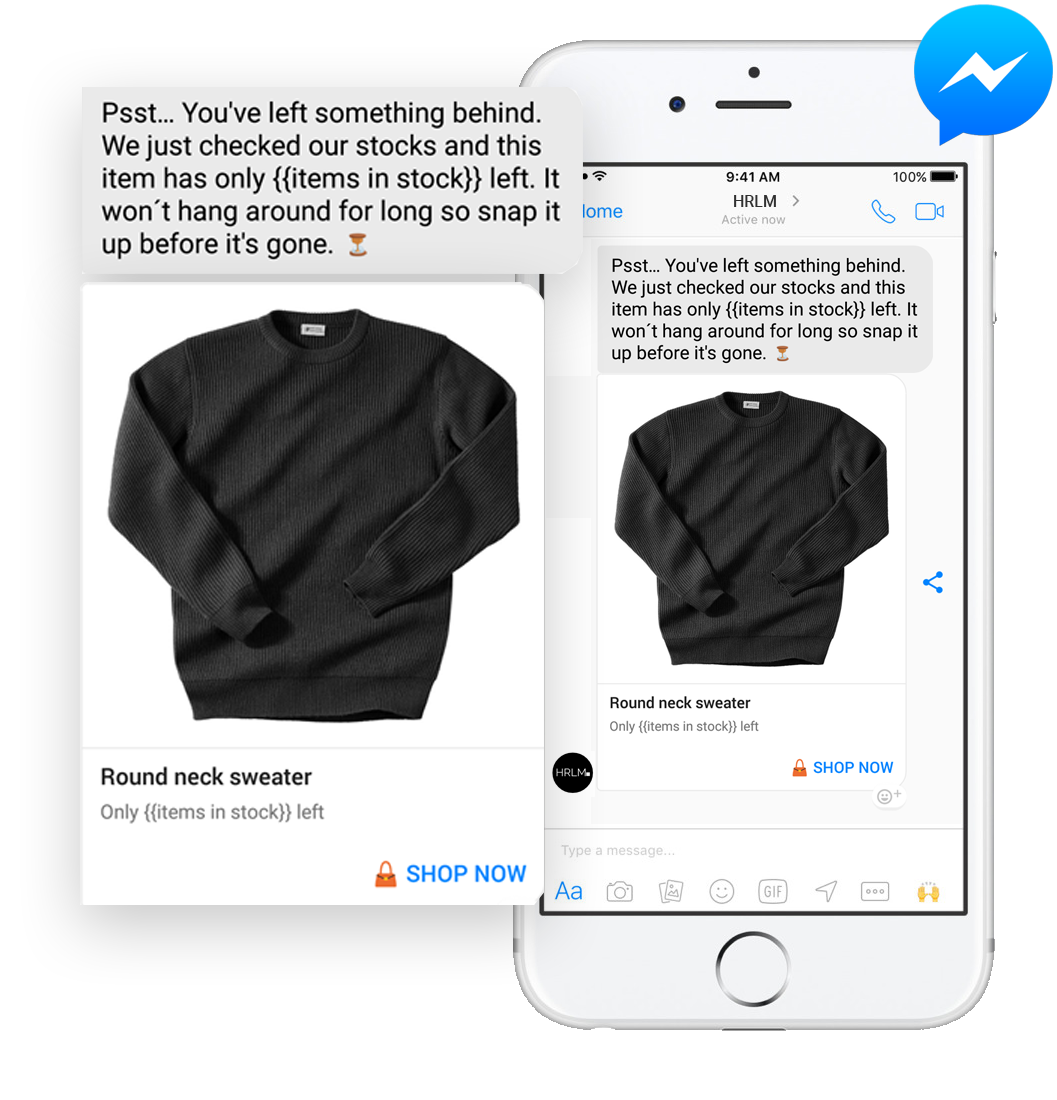 Meet APPRZ
Want to stand out to your customers by being one of the first voices on Messenger channel?